Day 1 – Welcome to Zagreb
Upon your arrival driver will meet you at the airport and transfer you to your accommodation. After the check-in you will have two and a half hours walking tour. You will start at  central square of the city named after ban Josip Jelačić and continue to Zagreb cathedral, tallest building in Croatia and most monumental sacral building in Gothic style South from the Alps. You will continue exploring  Oldest part of Zagreb, Stone Gate first mentioned in 1429, St. Marcus Square, Lotrscak tower, Upper town and ride a famous Zagreb funicular -shortest funicular in the world.
Overnight Zagreb. .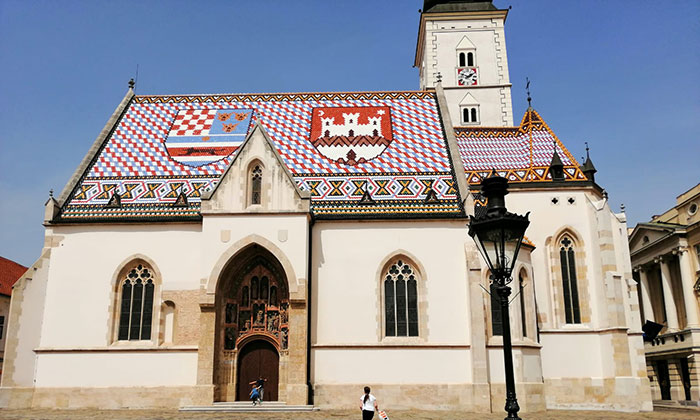 Day 2 – Explore North part of Croatia
You will go from today's capital of Croatia to former one, town of Varazdin and on the way you will stop to visit Trakoscan castle. The castle was built in 13th century and it is most visited castle in Croatia. After a sightseeing of the castle you will continue your drive  to Varazdin, town known as most beautiful baroque town in Croatia. Before you had back to Zagreb you will stop in one of the wineries to enjoy nice vines and spectacular views.
Overnight Zagreb.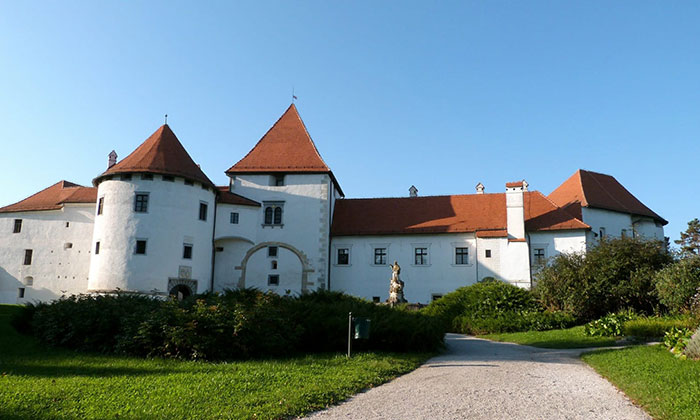 Day 3 – Let's go to Slovenia
Leaving Zagreb you will first stop in Samobor to try famous vanilla cream cake. From Samobor you will continue your trip to Ljubljana, capital of Slovenia. You will have a local guide who will take you on a tour trough historical part of Old town. You will see Presernik Square, St. Nicholas cathedral, farmers market, Dragon Bridge, Ljubljana bridges and finish your tour visiting Ljubljana Castle.
Overnight Ljubljana.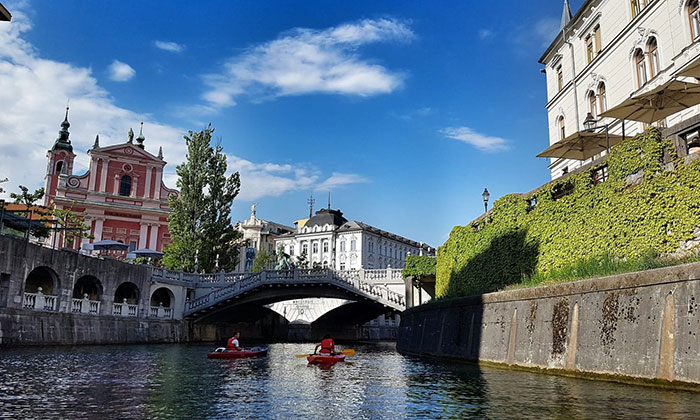 Day 4 – Explore Bled region
Bled region is one of most amazing landscapes in this part of the world and a must visit destination in Slovenia. From magical Lake Bled to Bled castle overlooking at the Julian Alps, town Bled and of course Lake Bled. You will start your tour  on  Bled  island to visit St. Mary Church and Wishing bell and after you will continue to Bled castle Vintgar gorge and  Bohinj lake.
Overnight Ljubljana.
Day 5 – Leaving Slovenia to explore Istria region in Croatia
Leaving Ljubljana to go for Rovinj you will make your first stop to visit Postoina cave. This most captivating cave in the world with precious brilliant in the form of a cave formation that you will explore with underground train. Second stop will be Predjama castle. It is world largest cave castle built in the middle of a 123 metres high cliff.
Overnight Rovinj.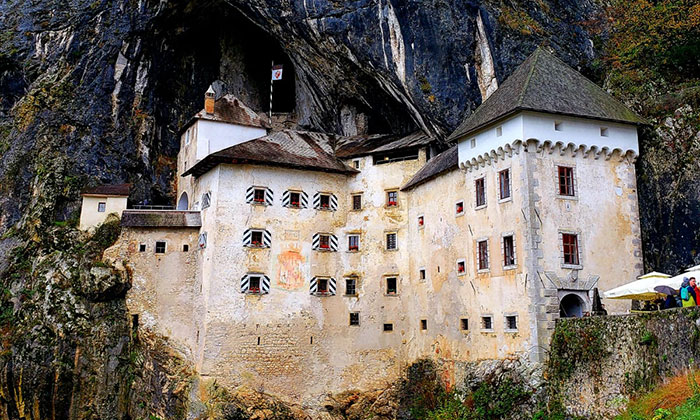 Day 6 – Explore Rovinj, Pula and Bale
You will start your day exploring Rovinj, without doubt nicest town in Istria. From colorful houses, Balbi gate, Artists street to church of St. Euphemia that is dominating enter scene. From Rovinj you will continue to Pula and start your tour exploring Pula Arena, the 6th largest Roman Coliseum in the world. Roman influence in Pula architecture is remarkable, from Arena to Augustus temple and Sergey door. You will finish your day exploring Bale ,small town with great restaurants and Soardo- Bembo Castle, one of the most beautiful picturesque attractions in the town.
Overnight Rovinj.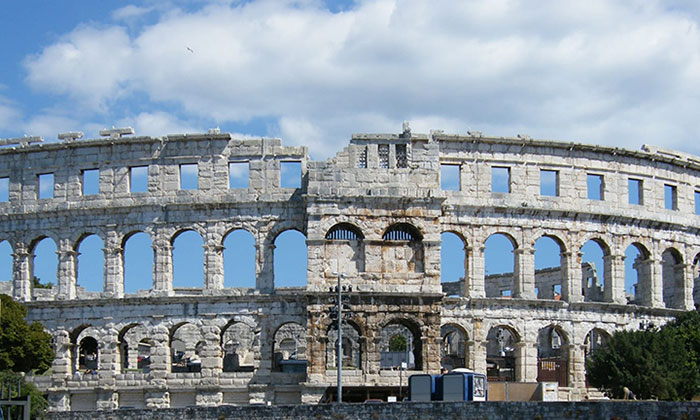 Day 7 – The best Waterfalls in the region
Commuting day where you will go from Rovinj to most famous park in Croatia, Plitvice lakes. The park is under UNESCO protection from 1979 that offers visitors unique experience withuntouched landscape.  On the way you will stop in Opatija, coastal town where Croatia tourism started and village of Rastoke.
Overnight Plitvice lakes.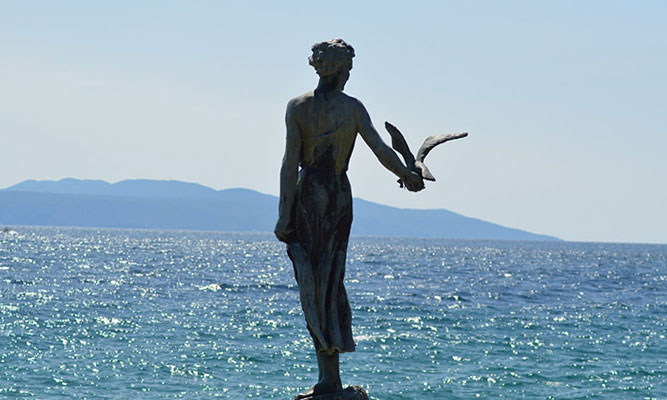 Day 8 – Explore 16 lakes connected with cascading waterfalls
Walking tour is three to five hours long and includes walking pats, bus ride and boat ride over the big lake. Your guide will explain everything about the park and show you some hidden pats. After the tour you will continue to Split with stop in Zadar. Tour of Zadar includes walking around main historical attractions like church of St. Donate, Kalelarga street, Queen Jelena Park, Five well square and Land door. You will finish tour of Zadar visiting Greetings to the Sun and Sea Organs.
Overnight Split.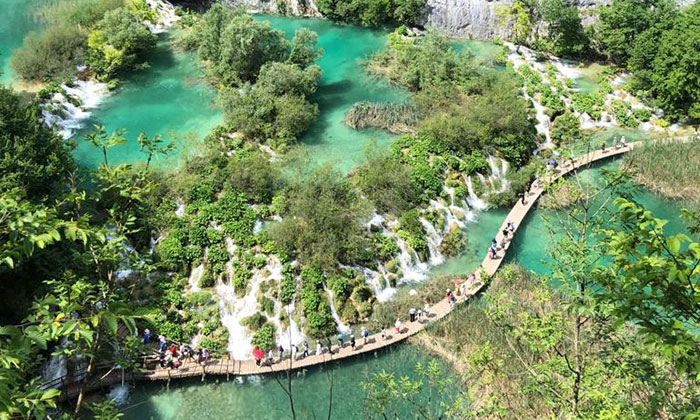 Day 9 – Tour of Split, Klis fort and Trogir
Day where you will visit two towns that are under UNESCO protection and fortress Klis. Your guide will show you magnificent archaeological, historical and cultural sites,Diocletian Palace, farmers market, St Lawrence cathedral, Kamerlengo Fort and will and your tour in Klis fort. This is one of the best preserve medieval forts with spectacular views on mountains Kozjak and Mosor, islands Brac, Hvar and Vis.
Overnight Split.
Day 10 – Tour of island Brac
Brac is third largest island in the country that always played hough part in Croatia architectur and cousin. . You will visit only school in Croatia for education of Ston mason, Olive oil museum where you will learn about traditional processes to make an olive oil. Your guide will drive you to Vidova Gora Hill top and town of Bol. Vidova Gora is highest peek among all of Croatia islands that offers you the best view and in Bol you will have free time to enjoy Zlatni rat, most famous beach in Croatia.
Overnight Split.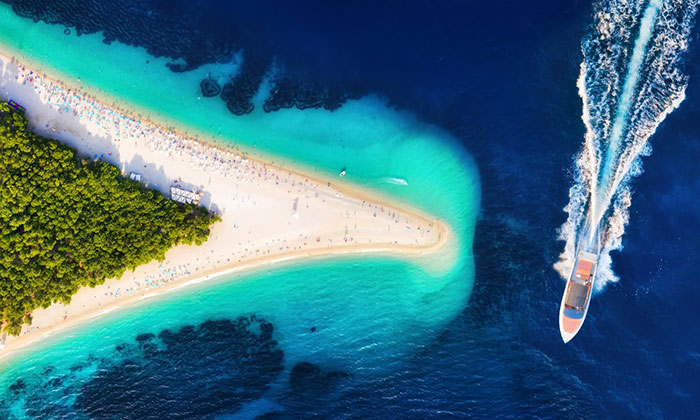 Day 11 – Visit Livno
Just an hour drive from Split is small Bosnian town of Livno. You will have off road vehicle that will drive you to mountain Cincar where you will found largest heard of wild horses in this part of the world. Over 700 hundred are running through this spectacular landscape. We will prepare a picnic breakfast and traditional lunch in private home just for you.
Overnight Split.
Day 12 – Transfer from Split to Mostar
First part of the trip is fallowing coastal road and with stop in town of Omis, former pirates town. After a short walk you will continue and make your next stop at most famous waterfalls in Bosnia and Herzegovina, Kravice waterfalls. You will have opportunity to walk around the waterfalls and for breve one, you can swim in cold water under the falls.
Overnight Mostar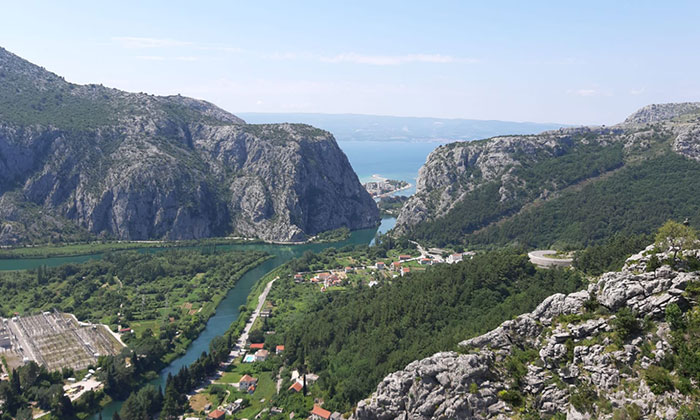 Day 13 – Tour of Mostar region and transfer to Dubrovnik
Start a day with walking tour of Mostar, charming town built by Ottomans in 16th century and visit Old Bridge, Guarding towers, Cooper Street and Bazaar. After the tour your guide will drive you in Blagaj visit Dervish House and to Pocitelj. Before you reach Dubrovnik you will also stop in Ston to check Ston wall and salt flats.
Overnight.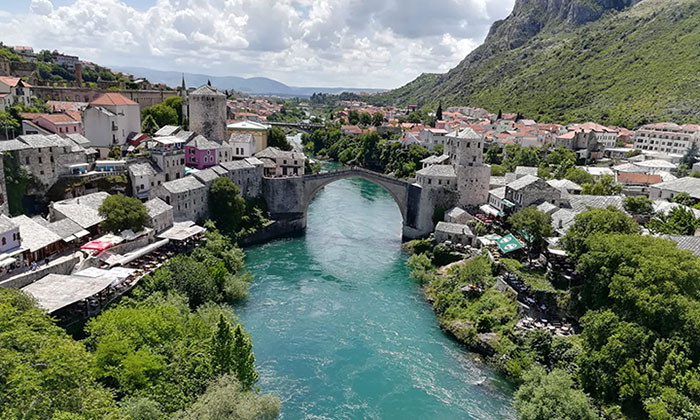 Day 14 – Tour of Dubrovnik region
The Peral of Adriatic
Start your day exploring old part of Dubrovnik was established in 7th century and was called Ragusa, an independent Republic and rival to Venice what it still is by its beauty. You will walk Stradun street and see one of most valued landmarks of Croatia historical and cultural heritage. From old town driver will take you to top of hill Srd for spectacular view on Old town and you will finish your tour exploring town of Cavtat.
Overnight Dubrovnik.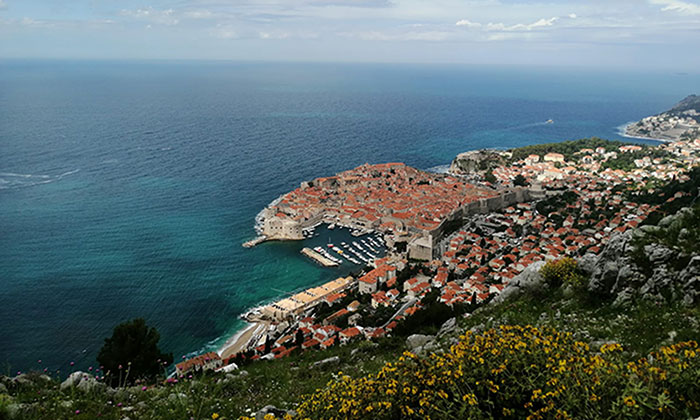 Day 15 – Montenegro, Fourth country on your tour
Explore coastal part of Montenegro and visit on of main symbols of this small but pictures country. Your first stop will be town of Perast where you will take a boat to visit church of Our Lady of Rock. Church is built on man maid island as a thanking gift to virgin Mary. From Perast you will continue to medieval town of Kotor. With strong defence walls Kotor was for centuries symbol of strength. You will have a local guide how will spend up to 90 minutes explaining Kotor history and architecture. After you finish to tour you will have option to have some free time in Kotor or continue to Budva.
Overnight Dubrovnik.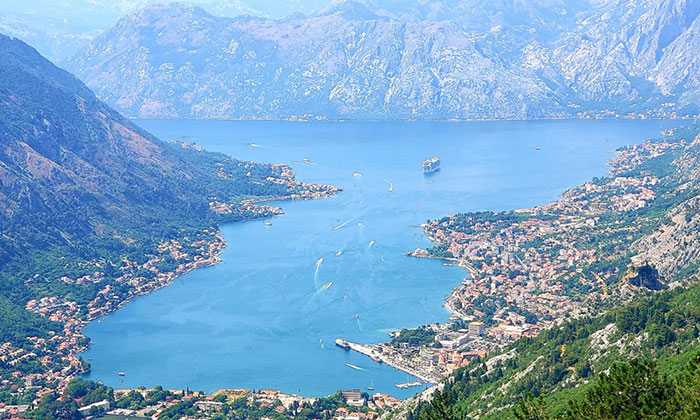 Day 16 – Transfer to Dubrovnik Airport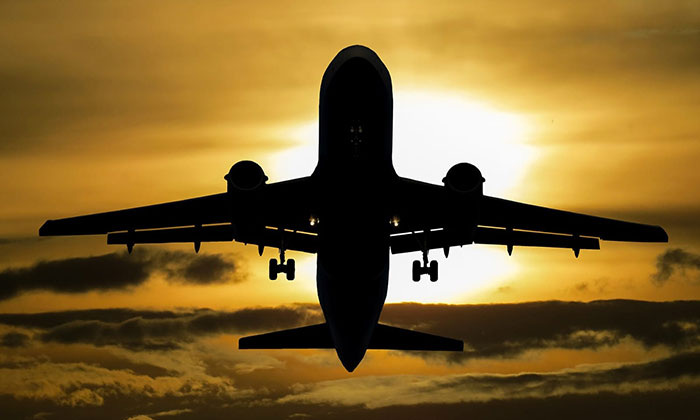 Of course that our travel designer can adjust this itinerary to meet your wishes.