Day 1 – Tour of Split region
Tour will take you to two UNESCO protected towns and main example of medieval fortress. Your driver guide will meet you in front of your accommodation and drive you in town of Trogir where you will visit St. Lawrence cathedral, Chipicco Palace, Trogir loggia and visiting Camerlengo Fort. After sightseeing of Trogir you will continue to fortress of Klis. This fort is built in 11th century by family Trpimirovic and it was trough history main defense for central Dalmatia. Pictures that you will take from the Fort will be one of the most beautiful pictures you will take on your holidays. From Klis you will had back to Split and explore famous Diocletian Town. With all the churches, Squares, narrow streets, Split is one of the places that will be great surprise.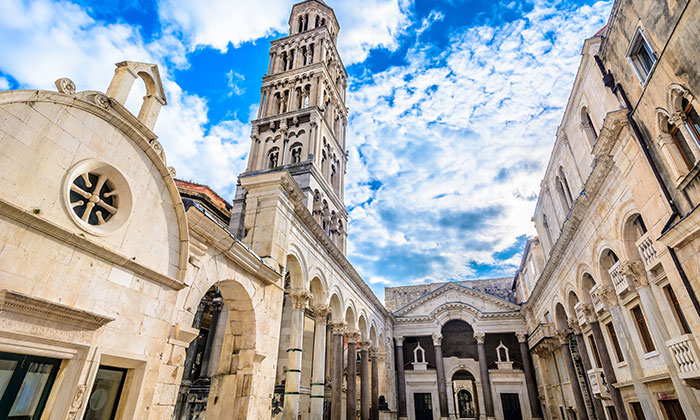 Day 2 – Tour of Mostar, Kravice Waterfalls, Pocitelj and Blagaj
Just 90 minutes drive from Split you will find this authentic Bosnian region rich with natural beauty's, history and of course great local food and wine.
Kravice Waterfalls are one of the rare falls where you can actually swim in front of them, while Mostar, Pocitelj and Blagaj are great examples of Ottomans presence in this part of Europe. You will walk over famous Old bridge, visit Mostar Bazzar, Dervish house in Blagaj and spend your free time checking the stores with handmade souvenirs.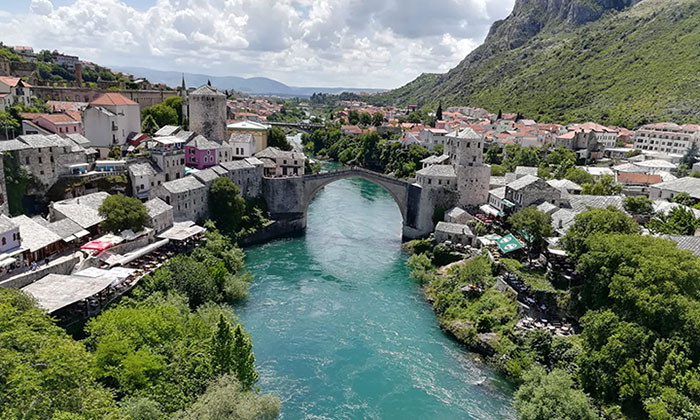 Day 3 – Tour of island Brac
Just one hour on the ferry separate you from this island. It is the third largest island in Croatia known by limestone quarries, Virgin Olive oil, good wine and spectacular beaches. Your will start your tour exploring main city called Supetar, nice place for coffee or an ice-cream. From Supetar you will drive to oldest village called Skrip. This village is hiding a museum where you can learn everything about olive oil production in old times. You will have opportunity to try the oil and maybe even have a picnic lunch. Your tour is continuing in a car and next stop is highest peak among all Croatia islands called Vidova Gora. Peak is on 780 metres above the sea level giving you spectacular views on central Dalmatia islands. You last stop will be Zlatni rat beach where you will have free time.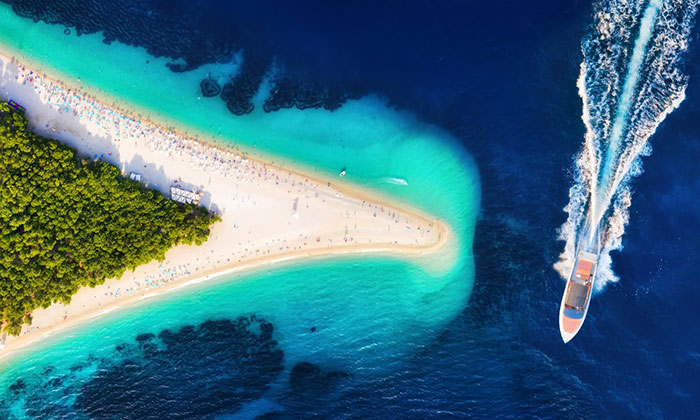 Day 4 – Tour of Plitvice lakes
Croatian most visited National park is on 2 hours and 30 minutes drive from Split. Your driver guide will walk with you on the wooden pats and show you all of the attractions that park is offering. From cascading waterfalls that are connecting 16 lakes to spectacular view points.